How do I add a user to a business partner entry?
Steps
Open the entry of an existing business partner or add a new one.
Go to the record tab "Contact" at the bottom of the page and click . An overlay window opens up.
Select a Greeting.
Fill in the fields Firstname and Lastname.
Optional: Fill in the fields Email and Phone.
Click "Done" to add the user to the list and close the overlay window.


Example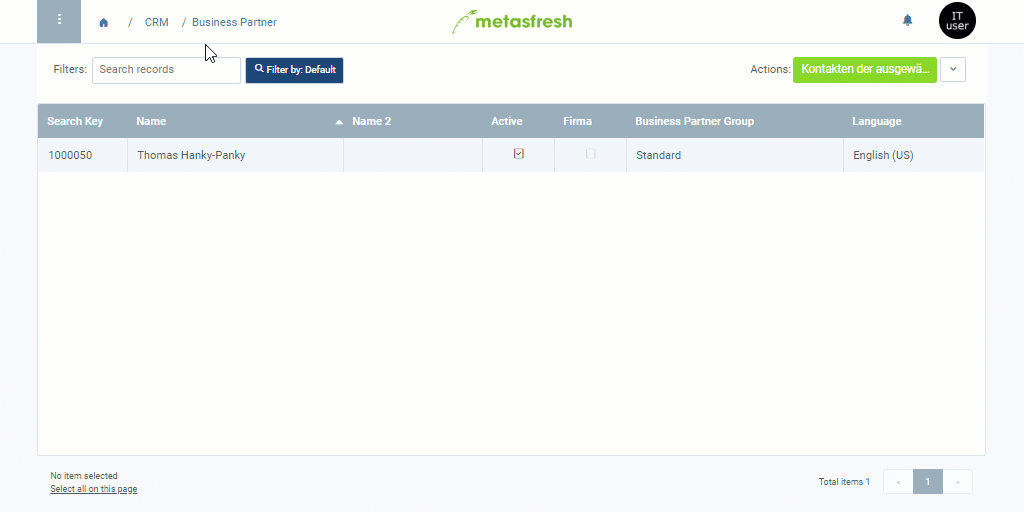 ---
Zur Quelldatei auf github.com