How do I create a shipment for my Sales Order?
Steps
Open a completed Sales Order.
Jump to Shipment Disposition.
Select the order lines you want to ship.
Start the action "Generate Shipments".
Confirm by clicking "Start".
You will receive a notification in the upper right corner once the shipment is generated.
Follow the link in the notification to open the delivery note document.
Example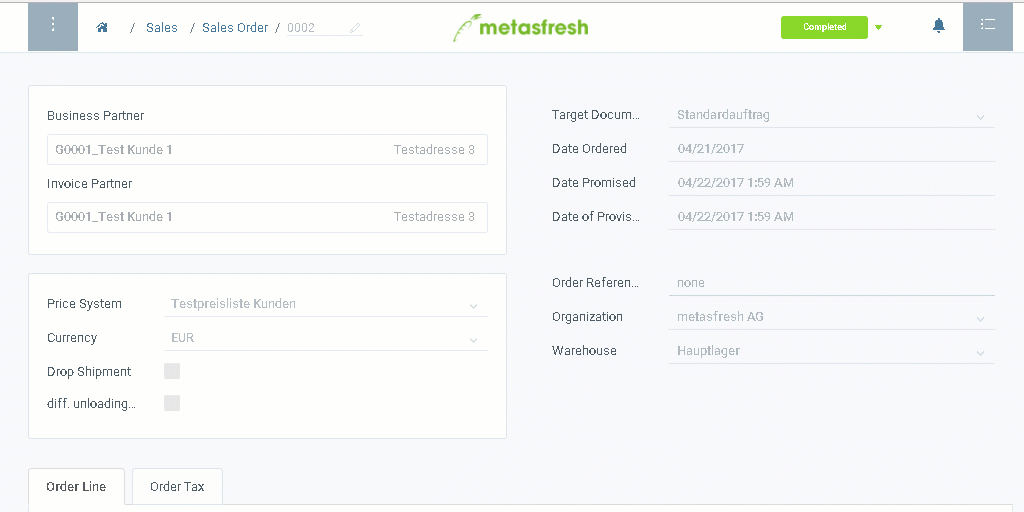 ---
Zur Quelldatei auf github.com