What are you looking for?
Design Guide WebUI – Windows, Documents, Fields
Corner Stones for Windows
Top Left
Mandatory fields
Very important fields
Top Right
Most important checkboxes and switches
Active switch shall be the first element at the top of the column
Bottom Right
Example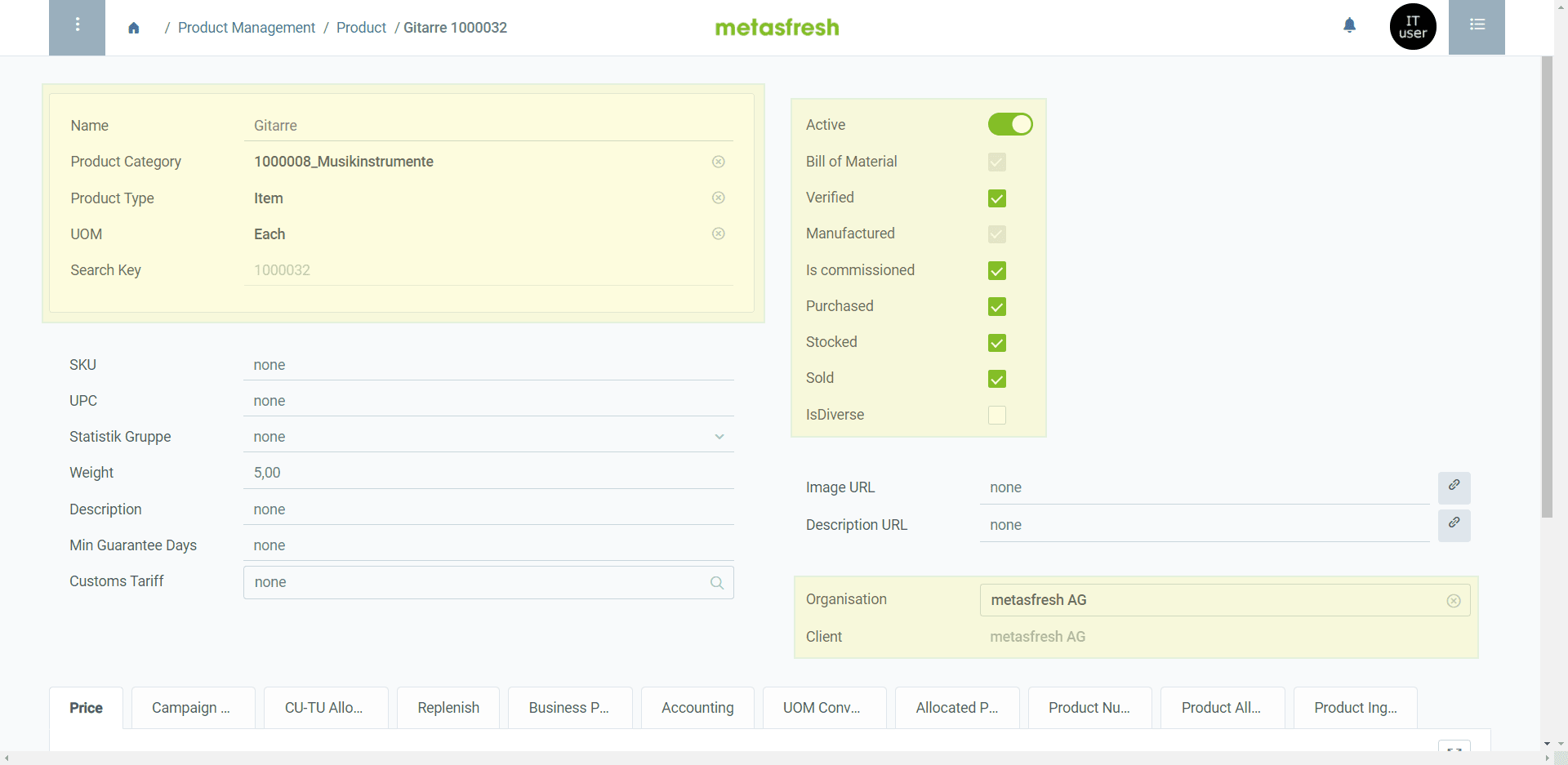 Corner Stones for Documents
Top Right
Example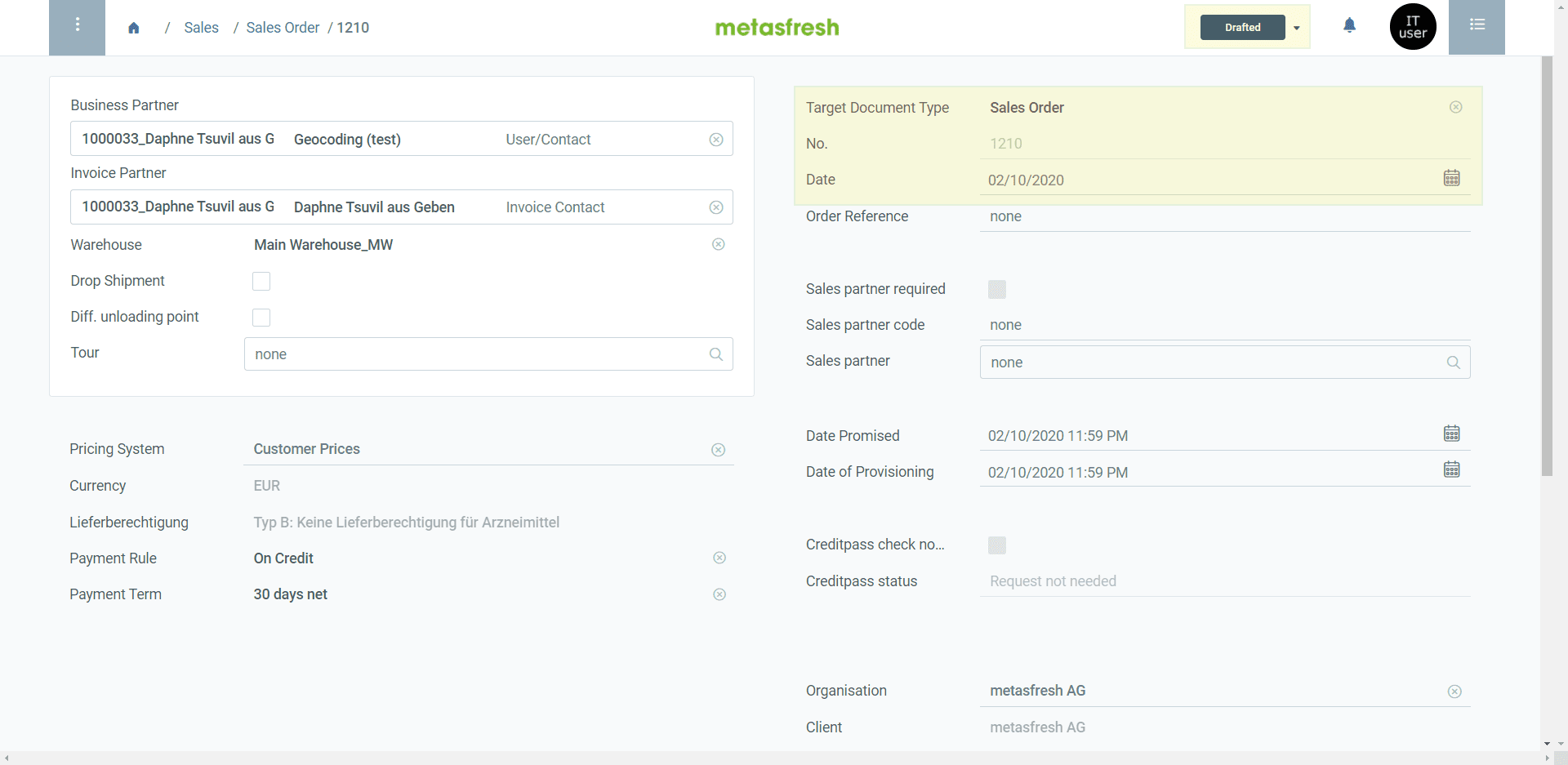 Grid View for Documents
First 4 fields displayed must be:
Target Document Type
Document Number
Document Date
Last 2 Fields displayed must be:
Document Status
Organisation
When displaying the following fields, always show them together:
Pricing System / Pricelist
Currency
Example

Grid View Order of Master Data
Name ascending

Note: This applies to all master data grid views, e.g., business partners, products, price lists, etc.
Grid View Order of Documents
Grid View Order of Data with a "Valid from" Date
"Valid from" date descending
Field names for Documents
Instead of "Target Document Type", write Document Type.
Instead of "Document Date", write Date.
Instead of "Document No.", write No.
Instead of "Document Status", write Status.
Default Filter for Documents
Date (Document Date)
Business Partner
No. (Document No.)
Document Type
Example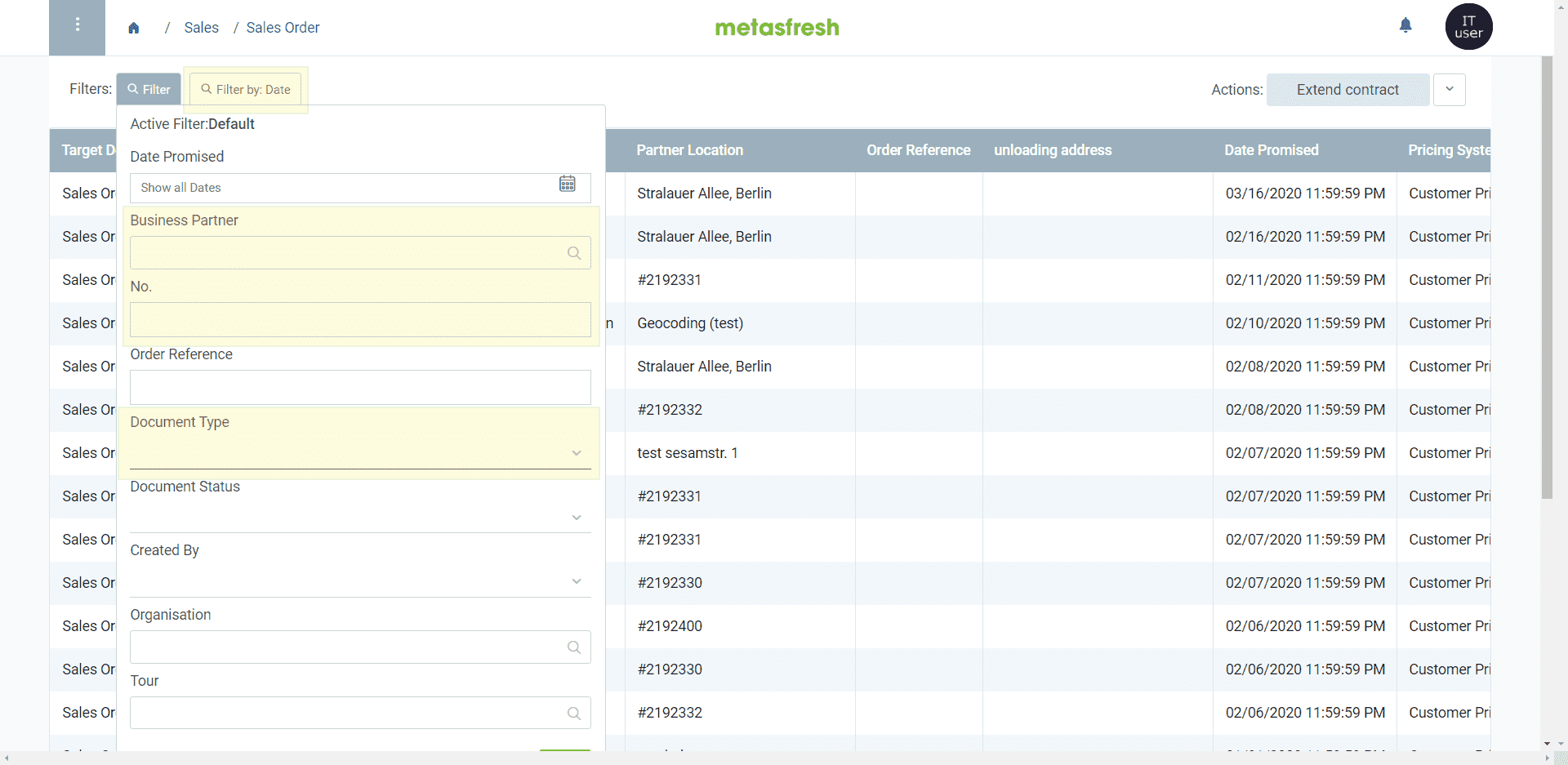 Included Record Tabs
All the fields shall be in only 1 element group.
This element group shall have a white background (primary UI).
Example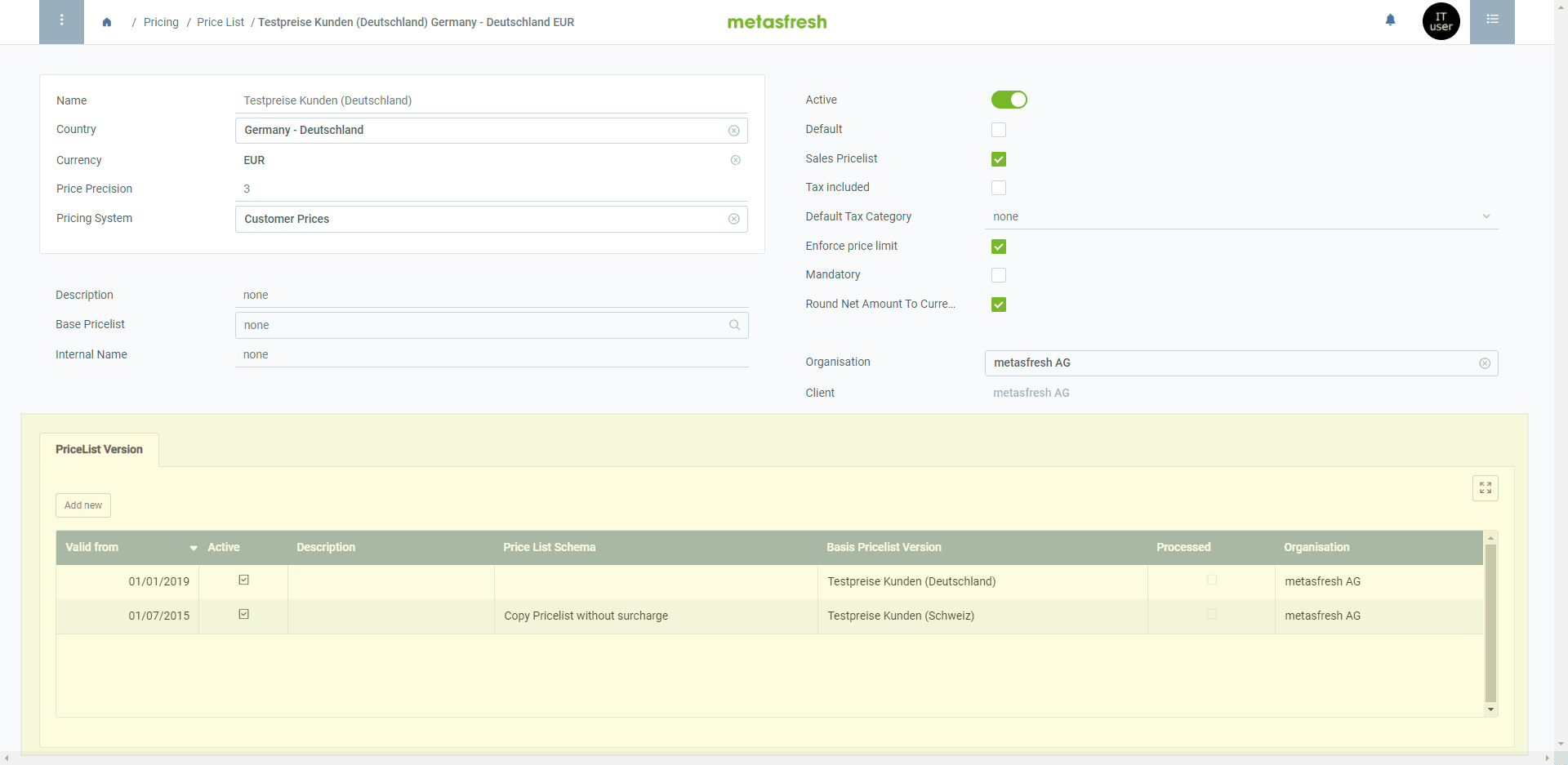 Dos and Dont's (unless the opposite is specifically requested)
If a column is a filter, the field for it should be displayed in grid view;
If a list contains more than 10 entries, it should be changed into a search field;
The Client (mandant) should not be displayed in a grid view;
Any new field should be translated in German and English;
Organization should be the last field displayed in grid view;
In the advanced edit view of a subtab, the Organization and Client should be the last 2 fields displayed;
When adding/modifying a virtual (SQL) column, make sure it gets updated when the source information updates.
---
View source file on GitHub.com