What are you looking for?
How do I create a purchase invoice for my order?
Steps
Open the entry of a purchase order for which you have received goods.
Jump to "Purchase Invoice Candidates".
Select the order lines you want to invoice.
Start the action "Generate invoices". An overlay window opens up.
Click "Start" to confirm and close the overlay window.
You will receive a notification in the upper right corner once the invoice has been generated.
Click on the notification to open the invoice document.
Example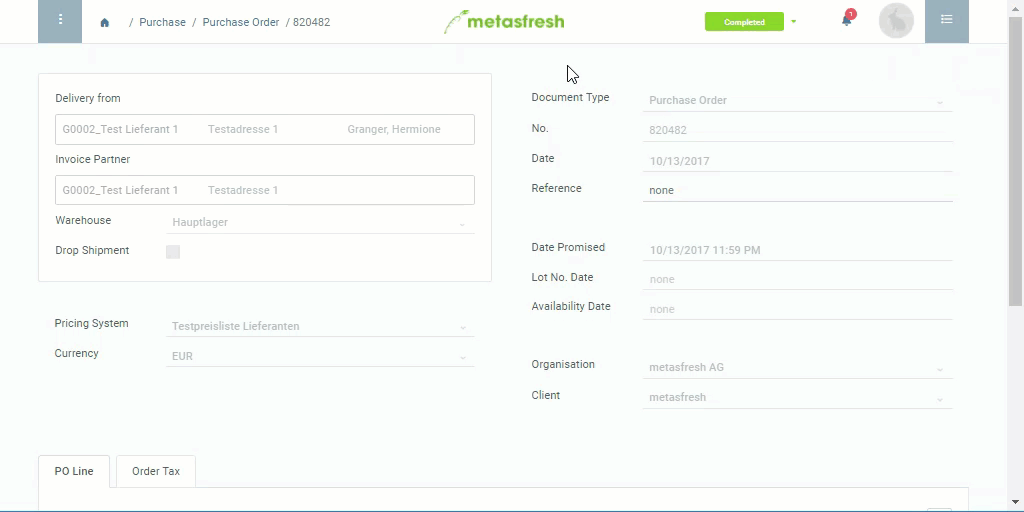 ---
View source file on GitHub.com