Overview
A user role enables you to define user permissions and specify which functions they have access to and which data they can view.
Steps
Open "Role" from the menu.
Give the role a Name, e.g., "Standard".
Set a Max Query Records limit.
Assign the role to a system user
Go to the record tab "User Assignment" at the bottom of the page and click . An overlay window opens up.
In the field User/Contact, enter a part of the system user name and click on the matching result in the drop-down list.
Click "Done" to close the overlay window and add the system user to the list.
Example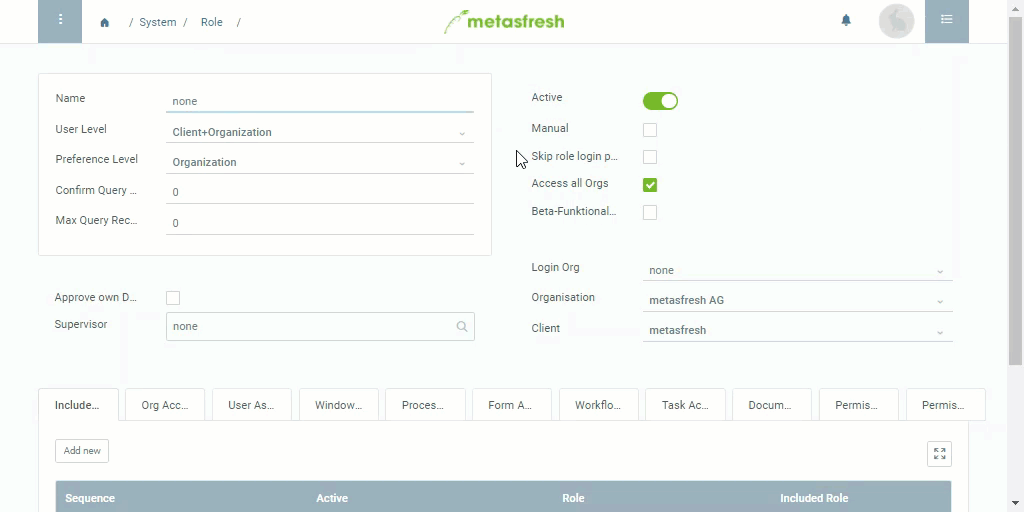 ---
View source file on GitHub.com