What are you looking for?
How do I create automatic compensation groups?
Overview
An automatically created compensation group comprises multiple order lines based on shared product categories.
This way, during group discounting order lines can be quickly combined into a group and then jointly discounted or surcharged.
In order to create automatic compensation groups, please proceed as follows:
Requirements
Steps
Follow these instructions for entering a sales order up to step 4 of the order line input.
Select the order lines you want to combine into a compensation group.
Start the action "Multigroup lines". The compensation groups are created automatically and displayed as additional discount lines with the Compensation Type Discount.
Delete compensation group
If you want to undo a compensation group, simply delete the respective discount line.
Next Steps
Example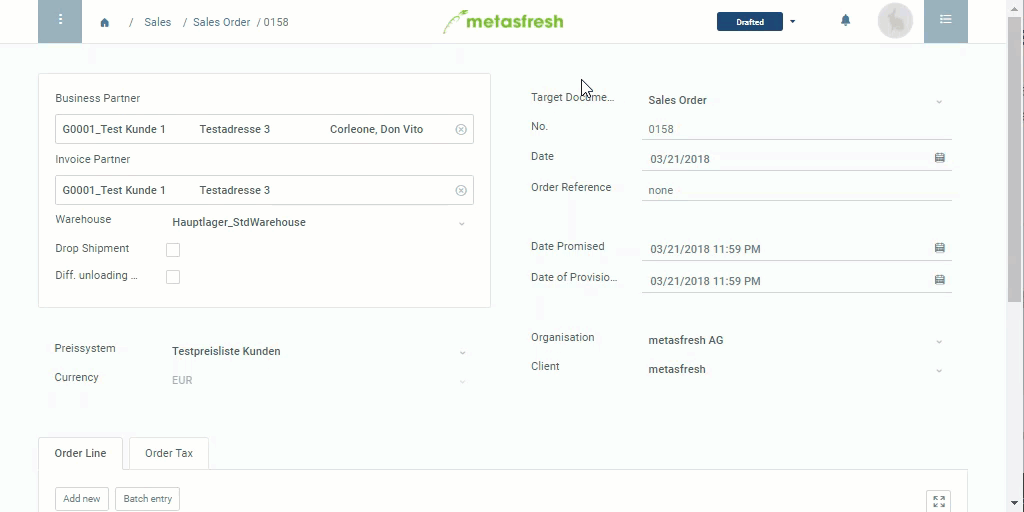 ---
View source file on GitHub.com