What are you looking for?
How do I record invoice-specific document texts?
Overview
Invoice-specific texts can only be recorded in the entry of a completed invoice and will subsequently only appear on the corresponding invoice document.
For additional information on how to place manual text on documents, please see here.
Steps
Open "Sales Invoice" from the menu.
Open the entry of a completed outgoing invoice. Use the filter to help you find a specific invoice.

Note: You may also use the related documents of a completed sales order to jump directly to the corresponding invoice document you want to edit.

Open the advanced edit menu from the actions menu.

Note: Use shortcut Alt + E / ⌥ alt + E.

Scroll down to the text box Description and enter a text that shall appear at the beginning of the document.
In the text box Document Foot Note, enter a text that shall appear at the end of the document.
Click "Done" to apply the changes and close the advanced edit menu.
Example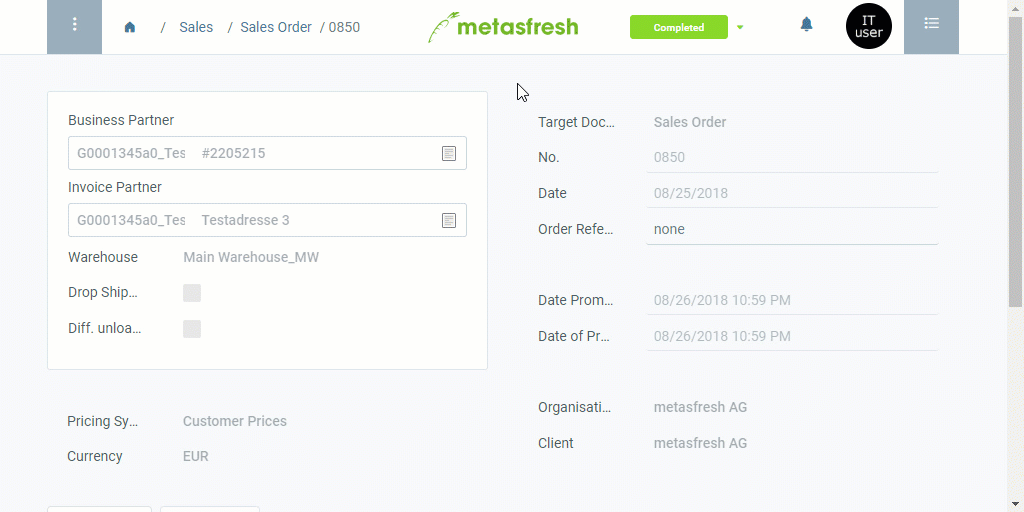 ---
View source file on GitHub.com