What are you looking for?
How do I use the filtering function in metasfresh?
Overview
If you are searching for specific entries in a window (such as business partners, sales orders, products, etc.) you can display them separately by using the filtering function.
Steps
Open a window of your choice in list view, e.g., "Sales Order".
Click at the top left of the window to open the filter mask and then click .
Enter the keywords of your choice into the search fields and/or pick the desired attributes by which you want to filter the table and click .

Note: Press Alt + ↵ Enter / ⌥ alt + ↵ Enter to apply the filter criteria.

To empty the search fields, click and then click in the top right-hand corner of the filter mask.
Next Steps (optional)
Example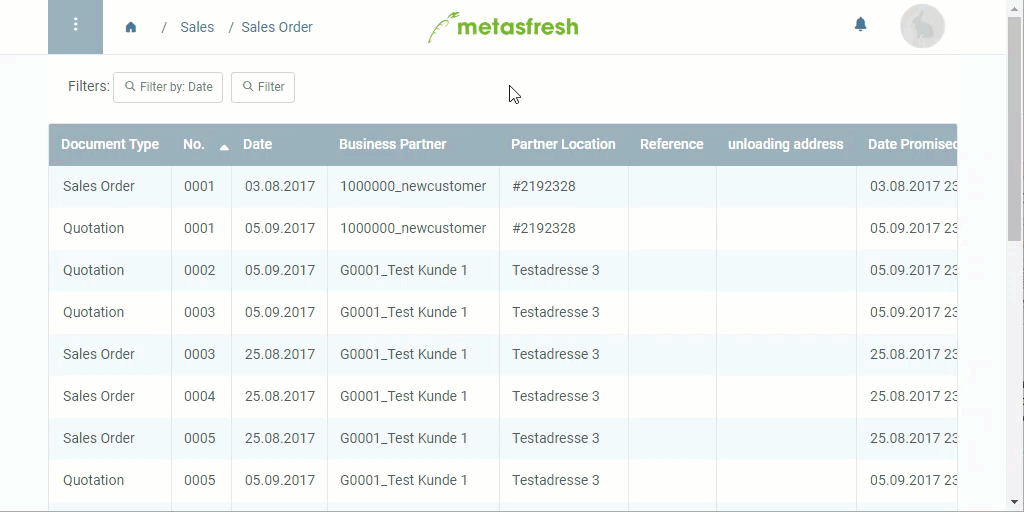 ---
View source file on GitHub.com