What are you looking for?
How do I use the filtering function in metasfresh?
Overview
If you are searching for specific entries in a window (such as business partners, sales orders, products, etc.) you can display them separately by using the filtering function.
Steps
Open a window of your choice in list view, e.g., "Sales Order".
Click at the top left of the window to open the filter mask and then click .
Enter the keywords of your choice into the search fields and/or pick the desired attributes by which you want to filter the table and click .

Note: Press Alt + ↵ Enter / ⌥ alt + ↵ Enter to apply the filter criteria.
Remove filter
To clear the filter settings and empty the search fields, click and then click in the top right-hand corner of the filter mask.
Filter by "Active" status
Some entries can also be filtered by "Active" status, i.e. whether a property is active or inactive. For example, in the "Phone Call Schedule" window, you can filter by entries with and without sales orders, as well as by entries with called contacts and calls yet to be made.
| Option | Checkbox |
| --- | --- |
| Click once on the checkbox to activate it and search for entries where this property is activated. | |
| Click on it a second time to search for entries where this property is not activated. | |
| Click on (clear) on the right-hand side of the activated checkbox to deactivate it. | |
Next Steps (optional)
Example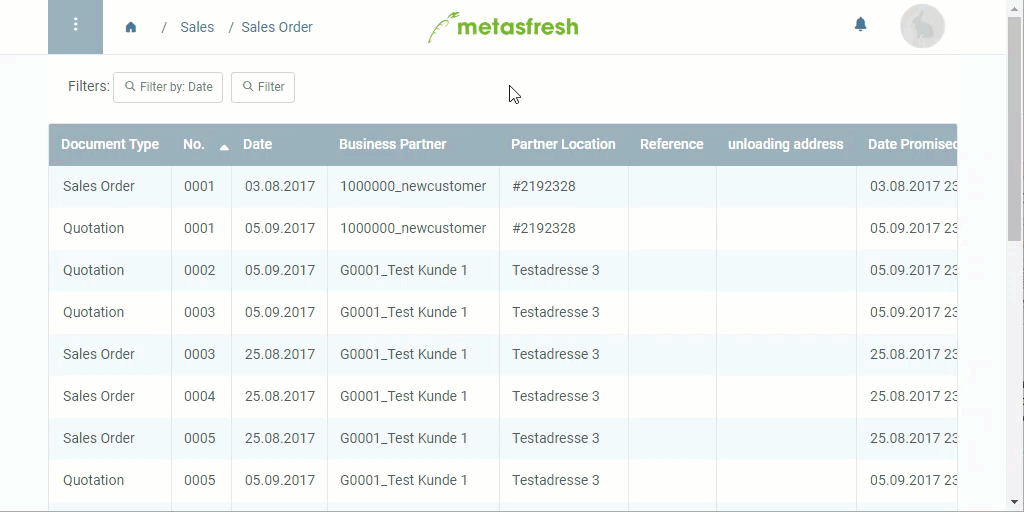 ---
View source file on GitHub.com