Overview
metasfresh not only allows you to manage multiple legal entities in one system through organizations, but it can also be configured to automatically generate corresponding counter documents when these organizations do business with each other.
For example, if an organization A (customer) places a purchase order with an organization B (vendor), a sales order from organization A will be automatically created for organization B, and vice versa.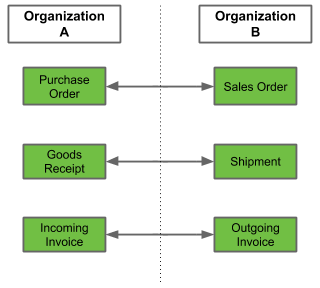 In order to enable both organizations to manage their products and packing materials individually, you can link corresponding master data together.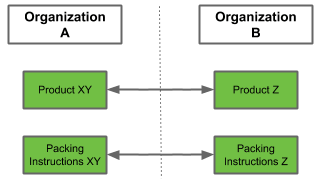 More pages about counter documents
Sample Process
A user from Org. A completes a purchase order for Org. B.
A sales order is automatically created for Org. B with Org. A as the customer, including all corresponding products and packing instructions.
The sales order at Org. B will remain uncompleted for visual inspection.
Inspection
Once a day metasfresh sends out a list of the created counter documents.
If a counter document cannot be created, e.g., because linked master data are missing, you will receive an error message.
Counter documents that could not be created are listed under "Missing/Incomplete Counter Document" in the menu.
---
View source file on GitHub.com